Worked on some mixing today with the infamous 3rd member of EAR VENOM, Mike Kutchman!!!
here he is hard at work, he helps us with just about everything. Here he is moving buttons.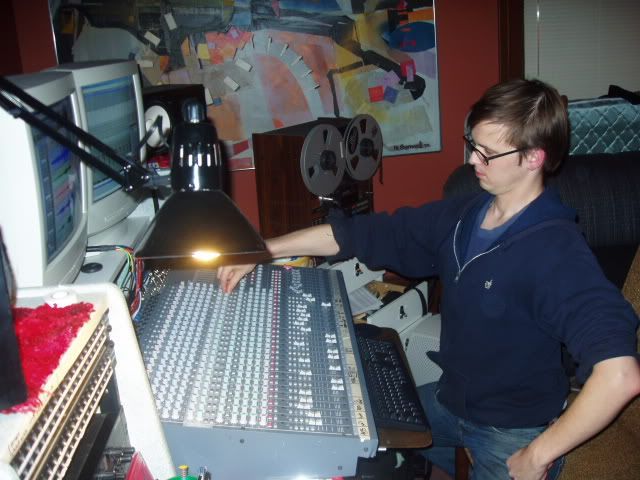 On Friday i bought BLOODYMINDED, the AA Records comp. it sounded great, although my copy was warped, i had to have them order me another one.